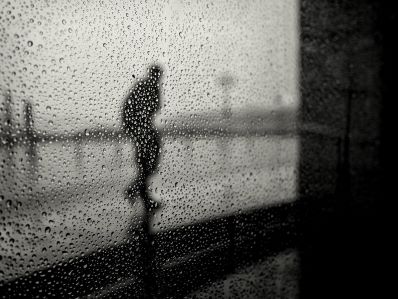 new poem for May 2016
in anticipation of the Premiere, and other performances, of 'The Iris Murder'
(new opera by Alasdair Nicolson, libretto by John Gallas, Commissioned by the
Hebrides Ensemble) ...
dates :
GLASGOW (Premiere) : Friday 10 June (9pm) @ Cottier's Theatre, Hyndland St.,
Glasgow G115PU
EDINBURGH : 12th June
ORKNEY, ST MAGNUS FESTIVAL : Monday 20 June (8pm) Orkney Theatre, Kirkwall
for information, contact www.hebridesensemble.com/iris
the opening ...
In the Wood.
Semi-darkness, twilight, menacing. A kind of dysfunctional Midsummer Night's Dream. An unpleasant moon.
Iris, a woman, with a yellow hat/headdress/gigantic collar, rooted in the dimness, on a slight mound.Other mounds suggested.
Iris :
The woods are dark and drear tonight.
In gutterings of silver light
The moon begins her cold-eyed climb.
Sleep and Silence take their time.
Green Man (a voice behind stage, or suspended somewhere) :
Oak and nettle Toad and petal
Hooded birds upon the bough.
Rest now … Rest now.
Moss and spider Nut and mallow.
Iris :
Yellow … yellow … yellow … yellow.
Green Man :
Moss and hawthorn Drupe and acorn
Oozy leaves upon the bough.
Hush now … Hush now.
Ash and briar Nut and mallow.
Iris :
Yellow … yellow … yellow … yellow
(She folds up/retracts her headgear, becoming almost invisible in the gloom).
(And who comes here ? Swaggering and self-possessed ? One who will be not so for long ...)
*
What's Afoot ? Top Ten
1. 'Word !' reading on Tuesday 3rd May at the 'Y' Theatre Leicester, 7 East Strret saw the first and only performance of the 'Leicester City Championes Rap' to the generous hand-thumping of the audience.
2. Planning to Do Mad John's Walk (John Clare's walk from the Asylum in Epping to Northborough), perhaps in April. Clare-brain and Clare-feet in training. Poems and Observations along the way.
3. 2nd prize (a shiny decanter) in the Poetry Box Halloween Competition.
4. Cuba travel 'Little Red Rhymes' now on publisher's blog at www.carcanetblog.blogspot.co.uk
5. Carcanet have taken 'The Little Sublime Comedy' for publication in July 2017.
6. At the St Magnus Festival, Orkney, in June this year : readings and workshops, and performance of 'The Iris Murders' (opera / libretto, Alasdair Nicolson / John Gallas). See Poem for May.
7. Both 'Pacifictions' and 'Fucking Poets' have sold out. Thank you, Cold Hub Press NZ.
8. DIY translation and audio of Xirinachs' poem 'A Plate of Olives' can be accessed at Modern Poetry in Translation. Samoan Children's poems, and poems of Leon Laleau also available.
9. Go to YouTube for 'Paterau Sonnet', and 'The Blobfish Sings Under the Sea'.
10. Look out for 'Contrappasso : Long Distance' publication from Australia, with 'Elvisits' and 'St. Egg'.
Complete Book List
Practical Anarchy (Carcanet)
Flying Carpets Over Filbert Street (Carcanet)
Grrrrr (Carcanet)
Resistance is Futile (Carcanet)
The Ballad of Robin Hood and the Deer (Agraphia Press), pictures by Clifford Harper
The Ballad of Santo Caserio (Agraphia Press), pictures by Clifford Harper
The Song Atlas (Carcanet)
Star City (Carcanet)
The Book with Twelve Tales (Carcanet)
Fucking Poets (3 vols) (Cold Hub Press NZ)
40 Lies (Carcanet) pictures by Sarah Kirby
Fresh Air & The Story of Molecule (Carcanet)
52 Euros (Carcanet)
Pacifictions (Cold Hub Press NZ)
The Alphabet of Ugly Animals (Magpie Press)
Contacts
John Gallas Poetry www.johngallaspoetry.co.uk
Carcanet www.carcanet.co.uk
Carcanet blog www.carcanetblog.blogspot.co.uk
John Gallas Facebook
Cold Hub Press (NZ) www.coldhubpress.co.nz
Agraphia / Clifford Harper www.agraphia.co.uk
YouTube (Paterau Sonnent / The Blobfish Sings Under the Sea)