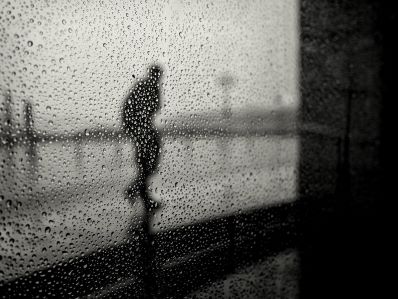 'the greatest New Zealand poet no one has ever heard of' (Spinoff)
poem for July 2020
A Vague Murmur
(this poem was written for the Bäd Worishofen Katherine Mansfield Conference 2020, and Janet Wilson)
Toddy swam in the early morning.
She winced over the pebbles
and backstroked twice along Goose Bay,
watched by seals with dawnlight on their polls.
Back at the bach, she hung her togs
on the manuka and made frenchtoast
that she ate on the verandah while the sun
turned the woodwalls marmalade.
The day passed doing this and that :
finding white stones for the garden,
changing a cleatrow in the corrugatediron roof,
sewing a burst cushion for the old elbowchair.
In the evening, tilley-lamp on the table,
she soldiered on with a jigsaw-puzzle
of alpglow and cowpeople, while tui
rustled and clucked in the mistfilling bush.
Dark water and moonslick. Seals bobbed asleep.
Moths came for light at the bug screen .
The burghers of Bayern drank their bright beer.
Toddy stared out of the chair.
*
What's Afoot ? Top Ten
1. CELEBRATION NO.1 - MY AND BRO'S TRANSLATION OF PETRUS BOREL'S 'RHAPSODIES' HAS BEEN ACCEPTED FOR PUBLICATION BY CARCANET, AS A 'CARCANET CLASSIC', DUE OUT JANUARY 2021.
2. CELEBRATION NO.2 - MY COLLECTION OF 60 LOVE POEMS, 'THE EXTASIE' HAS BEEN ACCEPTED FOR PUBLICATION BY CARCANET, DUE OUT MAY 2021.
3. Lockdown news 1 : 'Black Lines Matter' - 77 poems by 77 black poets : a collection gathered and waiting (100% free of critical apparatus) for interest.
4. Lockdown news 2 : 'Wasted by Whitemen', a collection of 27 anti-colonial poem-prints just completed : a little tweaking to be done.
5. Lockdown news 3 : 'I See Dead People', 19 poem-prints also completed : resurrection of 19 characters found on gravestones and memorials in Mid-Wales.
6. Lockdown news 4 : shortlisted for the Strokestown International Poetry Prize.
7. STAND 17.4, out last month, includes my '8 Brand New Tankas' : next edition contains my review of Vaughan Rapatahana's 'Interludes'.
8. 'Here They Come ! 200 Loaded Tankas Delivering Goodness Fresh to Your Doorstep' (collection of 200 tankas) completed. Bunches have appeared/to apear in STAND (see No.5, above) and LANDFALL (NZ).
9.The Blood Book', a history of my family from 10,000BC, published by Gerolstein Press (NZ) now available : email me at john.gallas@btinternet.com if you'd like a copy.
10. The Katherine Manfield-inspired poem above is published in the Bäd Worishofen Conference Book 2020.
Complete Book List - we have reached 20 !
Practical Anarchy (Carcanet)
Flying Carpets Over Filbert Street (Carcanet)
Grrrrr (Carcanet)
Resistance is Futile (Carcanet)
The Ballad of Robin Hood and the Deer (Agraphia Press), pictures by Clifford Harper
The Ballad of Santo Caserio (Agraphia Press), pictures by Clifford Harper
The Song Atlas (Carcanet)
Star City (Carcanet)
The Book with Twelve Tales (Carcanet)
Fucking Poets (3 vols) (Cold Hub Press NZ)
40 Lies (Carcanet) pictures by Sarah Kirby
Fresh Air & The Story of Molecule (Carcanet)
52 Euros (Carcanet)
Pacifictions (Cold Hub Press NZ)
The Alphabet of Ugly Animals (Magpie Press)
Mad John's Walk (Five Leaves : Occasional Pamphlets) January 2017
The Little Sublime Comedy (Carcanet) now out
17 Very Pacific Poems (Indigo Dreams) now out
*The Extasie (Carcanet) - due out May 2021
*Petrus Borel 'Rhapsodies', translated from the French by John & Kurt Gallas (Carcanet Classics) - due out January 2021
Contacts
John Gallas Poetry www.johngallaspoetry.co.uk
Carcanet www.carcanet.co.uk
Carcanet blog www.carcanetblog.blogspot.co.uk
John Gallas Facebook
Cold Hub Press (NZ) www.coldhubpress.co.nz
Five Leaves publishing/bookshop (Mad John's Walk) www.fiveleaves.co.uk
Agraphia / Clifford Harper www.agraphia.co.uk
YouTube (Paterau Sonnent / The Blobfish Sings Under the Sea)
STAND Magazine www.standmagazine.org
Indigo Dreams publishing www.indigodreams.co.uk
Spinoff (NZ) www.thespinoff.co.nz
The John Clare Project www.brookes.ac.uk/the-meeting
The Sutton Hoo Ship Build (Sponsor a Rivet !) www.saxonship.org
*