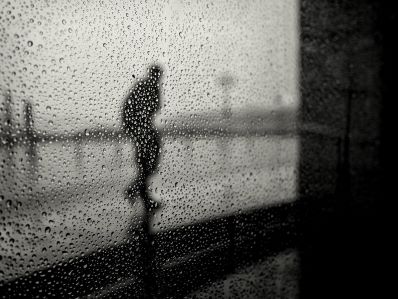 anti-poem for October 2016
On the completion of Mad John's Walk,
175 years after John Clare, from
the old Lunatic Asylum in Epping Forest,
to Northborough, near Peterborough.
125 miles in 5 days : 8-12 September 2016.
day one Epping Forest to Bayford 7hrs 19mins 26.88 miles 2600 calories
twice lost twice found feet remain bouncy house called Claregate
day two Bayford to Baldock 9hrs 44mins 34.80 miles 3135 calories
seven times lost once at a roundabout ate an orange drop't on the road
day three Baldock to Saint Neots 8hrs 51mins 32.06 miles 3003 calories
followed by tall cow ate a Penguin at Potton moaning woods at Drewel Lane
day four Saint Neots to Stilton 9hrs 20min 32.85 miles 2938 calories
don't remember suffering ate grass blackberries and apples along Ermine Street
day five Stilton to Northborough 6hrs 48mins 18.87 miles 1532 calories
spacious footpath still and hot Foxcovert Lane Peakirk Northborough
which is home
What's Afoot ? Top Ten
1. As above, completed Mad John's Walk (John Clare's absconding walk from the Asylum in Epping to his home in Northborough), No poems, no observations upon the way, main concerns being feet, shoes, going the right way, and finding a bed for each night.
2.Carcanet are to publish 'The Little Sublime Comedy' in June 2017 (see schedule and catalogue @ Carcanet).
3. LCFC Championes Rap now on You Tube ... just enter 'John Gallas Leicester City Championes Rap' !
4. Four Love Poems published in STAND, this issue just out.
5. Sarah Kirby, printmaker, (www.sarahkirby.co.uk) is preparing prints for 'The Little Sublime Comedy' : one for The Bad Place, one for The Better Place, and one for The Good Place ... and perhaps a colour-cover.
6. Just completed : a picaresuqe, unpleasant short novel about the brief life of the 'orrible Noah Claypole after the end of 'Oliver Twist'
7. Both 'Pacifictions' and 'Fucking Poets' have sold out. Thank you, Cold Hub Press NZ.
8. Plans : an account of Mad John's Walk, completion of collection of Love Poems, and a recording of 'The Alphabet of Ugly Animals'.
9. Go to YouTube for 'Paterau Sonnet', 'The Blobfish Sings Under the Sea'. 'Down Tallapike', 'Funeral at Salem'.
10. Translations of the songs from 'The Decameron' now with Italian Dept. @ Chicago.
Complete Book List
Practical Anarchy (Carcanet)
Flying Carpets Over Filbert Street (Carcanet)
Grrrrr (Carcanet)
Resistance is Futile (Carcanet)
The Ballad of Robin Hood and the Deer (Agraphia Press), pictures by Clifford Harper
The Ballad of Santo Caserio (Agraphia Press), pictures by Clifford Harper
The Song Atlas (Carcanet)
Star City (Carcanet)
The Book with Twelve Tales (Carcanet)
Fucking Poets (3 vols) (Cold Hub Press NZ)
40 Lies (Carcanet) pictures by Sarah Kirby
Fresh Air & The Story of Molecule (Carcanet)
52 Euros (Carcanet)
Pacifictions (Cold Hub Press NZ)
The Alphabet of Ugly Animals (Magpie Press)
The Little Sublime Comedy (Carcanet) pictures by Sarah Kirby (June 2017)
Contacts
John Gallas Poetry www.johngallaspoetry.co.uk
Carcanet www.carcanet.co.uk
Carcanet blog www.carcanetblog.blogspot.co.uk
John Gallas Facebook
Cold Hub Press (NZ) www.coldhubpress.co.nz
Agraphia / Clifford Harper www.agraphia.co.uk
YouTube (Paterau Sonnent / The Blobfish Sings Under the Sea)