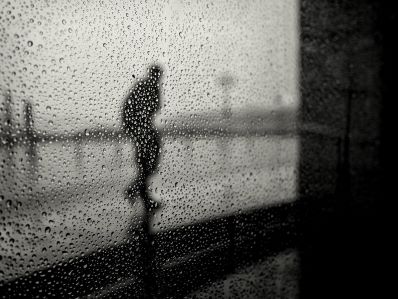 'the greatest New Zealand poet no one has ever heard of' (Spinoff)
Poem for August 2022
The Three Trees
by Gabriela Mistral: translated by JG
Three fallen trees
left at the side of the path.
The woodcutter forgot them, and they are talking together,
woodily, about love, like three blind men.
The setting sun lays
its lifeblood on the chopped logs,
and the breeze carries away the sweet smell
of their opened flanks.


The crookedest one reaches out
its huge arm and shivery leaves
towards the others, and its wounds,
like two eyes, are full of entreaty.

The woodcutter forgot them. Night
will come. I will be with them.

I will welcome into my heart their gentle
sap. They will be like a fire to me.
And day will discover us,
dumb and close, at a heartfelt wake!
*
What's Afoot?
The Maker's Dozen
1. Tentative but promising good news on 2 fronts:
i - the complete 200-tanka collection is At Home With Carcanet - publication perhaps 2024/5.
ii - 'The Alphabet of Ugly Animals' seems also to be On, with illustrator/artist Paul Gent (https://about.me/paulgent) now working on drawings for each of the 26 Uglies.
2. Now out: the 4th volume of SLG Press's 'Contemplative Poetry' series, entitled 'Women & God: Drops in the Sea of Time' - 66 thoughtful poems by women, with small biographies & pictures for all, beautifully edited by SLG - available from www.slgpress.co.uk £6.50
3. Thanks to all who came to the Zoom launch of the Brian Dempsey Memorial Poetry Prizewinning '17 Paper Resurrections' (poems from graveyard inscriptions collected when biking about mid-Wales - with a computer-art picture, made by JG, on each poem's facing page). Book available from www.dempseyandwindle.com / Zoom event available on youtube https://youtu.be/lxOW2c-Pdw4
4. Just launched: Petrus Borel 'Rhapsodies 1831' by Carcanet Classics. Buy at www.carcanet.co.uk Zoom launch available to watch on youtube, link below: readings of Borel's poems, discussion and Q&A. Also available to download at Apple Books. A 'blistering' book, an engrossing event! https://youtu.be/8Fc_X6qy5jY
5. The Saxonship Festival in Sutton Hoo/Woodbridge has been postponed until 2023 - but look out for new dates, and when it happens I'll still be doing some 'Write Like a Saxon' workshops. See/check at www.saxonship.org
6. 'Aotearoa/Angleland' - 30+30 tankas, a beautifully done pamphlet, out now. Buy at www.newwalkmagazine.com: an edited video of the Zoom launch/reading (with Belinda Rimmer, 'Holding On') is available to watch at https://www.youtube.com/watch?v=AL3pXHGReqE
7. Just completed, for SLG Press Oxford, translations of the Holy Sonnets of Gabrielle de Coignard and Vittoria de Colonna. They'll make the No.5 vol from SLG in their series 'Meditative Poetry'.
8. And coming up in the same series, vol.6! - 25 poems by Gabriela Mistral - see August's poem above. These translations just undergoing final, er, polishing.
9. 'The Extasie', 64 love poems, now out, with its wonderful cover - and contents, of course. Available to buy at all good bookshops, or order from Amazon and/or www.carcanet.co.uk
***** it is ...
A SUNDAY TIMES SUMMER READ RECOMMENDATION (see also Financial Times Literary Supplement) and a fab review from 'coffeetime' ('love poetry at its best') - read at https://coffee-time-reviews.com/2021/11/19/why-the-extasie-is-love-poetry-at-its-best/
10. 'Meet the Author' is now on the Carcanet blog : https://carcanetblog.blogspot.com/2021/04/john-gallas-extasie.html
11. 'The Gnawing Flood', a book of 28 anti-colonial poem-prints now out from brave and exciting Cerasus Publishing. Order @ The Gnawing Flood: Amazon.co.uk: Gallas, John: 9798592286063: Books
12. My SaxonShip Project 'anglo-saxon' poems and riddles are all available at www.saxonship.org under 'Saxonship Poet: John Gallas'. Sign up, sponsor a rivet, and be a part of the great enterprise.
13. 8 special 'shipdreams', tankas for the same Sutton Hoo Saxonship Project (www.saxonship.org) - poems with pictures - will soon be online-published by the wonderful Otolith mag: link to Otolith's '8 Shipdreams for Saxonship' (www.saxonship.org) https://the-otolith.blogspot.com/2022/03/john-gallas.html
Complete Book List - we have reached 28 ...
Practical Anarchy (Carcanet)
Flying Carpets Over Filbert Street (Carcanet)
Grrrrr (Carcanet)
Resistance is Futile (Carcanet)
The Ballad of Robin Hood and the Deer (Agraphia Press), pictures by Clifford Harper
The Ballad of Santo Caserio (Agraphia Press), pictures by Clifford Harper
The Song Atlas (Carcanet)
Star City (Carcanet)
The Book with Twelve Tales (Carcanet)
Fucking Poets (3 vols) (Cold Hub Press NZ)
40 Lies (Carcanet) pictures by Sarah Kirby
Fresh Air & The Story of Molecule (Carcanet)
52 Euros (Carcanet)
Pacifictions (Cold Hub Press NZ)
Mad John's Walk (Five Leaves : Occasional Pamphlets) January 2017
The Little Sublime Comedy (Carcanet) 2018
17 Very Pacific Poems (Indigo Dreams) 2019
The Blood Book (Gerolstein Press)
The Gnawing Flood (Cerasus Publishing) 2021
The Extasie (Carcanet) 2021
Amado Nervo: Poems of Faith & Doubt (SLG Press, Oxford) 2021
Aotearoa/Angleland: 30+30 tankas (New Walk Editions) 2021
Petrus Borel 'Rhapsodies', translated from the French by John & Kurt Gallas (Carcanet Classics)
The High Roof of Heaven (Anglo-Saxon poems transl. JG) (SLG Press, Oxford) 2022
Where Grace Grows Ever Green (Middle English poems transl.ed JG) SLG Press, Oxford) 2022
17 Paper Resurrections (from graveyards in mid-Wales: with computer-art)
Drops in the Sea of Time: Poetry of Woman & God (SLG Press, Oxford 2022)
* The Alphabet of Ugly Animals (Cerasus Press) - due out 2023
* Here They Come! 200 Loaded Tankas Delivering Goodness Fresh to Your Doorstep! (Carcanet) - due out 2024/5
Contacts
John Gallas Poetry www.johngallaspoetry.co.uk
Carcanet Press www.carcanet.co.uk
Carcanet blog www.carcanetblog.blogspot.co.uk
John Gallas Facebook
Cold Hub Press (NZ) www.coldhubpress.co.nz
New Walk Editions www.newwalkmagazine.com
Five Leaves publishing/bookshop (Mad John's Walk) www.fiveleaves.co.uk
Agraphia / Clifford Harper www.agraphia.co.uk
YouTube (Paterau Sonnent / The Blobfish Sings Under the Sea)
STAND Magazine www.standmagazine.org
Indigo Dreams publishing www.indigodreams.co.uk
Spinoff (NZ) www.thespinoff.co.nz
The John Clare Project www.brookes.ac.uk/the-meeting
The Sutton Hoo Ship Build (Sponsor that Rivet) www.saxonship.org
SLG Press (Series of Contemplative Poetry) www.slgpress.co.uk
Dempsey & Windle, publishers of '17 Paper Resurrections' www.dempseyandwindle.com
*