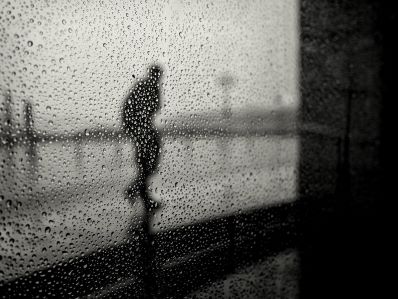 poem for March 2017
Fryderyk Chopin Airport
Along the board
and quiet keys
of escalators
our baggages
and we
pass like fingers
travelling
from memory.
What's Afoot ? Top Ten
1. Look out for Interview and poems Back Home (NZ) @ SPINOFF (www.thespinoff.co.nz) courtesy of Bill Manhire
2. Won the Indigo Dreams pamphlet competition with '17 Very Pacific Poems' : to be published by them in August.
3. Won the Stiwdio Maelor Poetry Competition with an 'Origami Poem : How to Make a Chough' : 2 weeks' residency in Wales in the second half of March.
4. Thanks to Five Leaves Bookshop, Nottingham, for publishing 'Mad John's Walk' which is available there, or by post. ph 0115 8373097 / email bookshop@fiveleaves.co.uk / www.fiveleavesbookshop.co.uk or from me (john.gallas@btinternet.com)
5. Go to STAND magazine's website (www.standmagazine,org) for 4 love poems.
6. Completed Mad John's Walk, following John Clare from the Asylum in Epping Forest to his home in Northborough. He did 80 miles in 2 days, I did 145 in 5 days, not being able to use the A1, as he did, and stay alive : published by Five Leaves (see no.1) - cover picture my Only Artwork
7. Carcanet are to publish 'The Little Sublime Comedy' in June 2017 (see schedule and catalogue @ Carcanet www.carcanet.co.uk )
8. Both 'Pacifictions' and 'Fucking Poets' have sold out. Thank you, Cold Hub Press NZ.
9. A Pre-Raphaelite Society Prize : (www.pre-raphaelitesociety.org)
10. Go to YouTube for 'The Blobfish Sings Under the Sea'. 'Down Tallapike', 'Funeral at Salem'.
Complete Book List
Practical Anarchy (Carcanet)
Flying Carpets Over Filbert Street (Carcanet)
Grrrrr (Carcanet)
Resistance is Futile (Carcanet)
The Ballad of Robin Hood and the Deer (Agraphia Press), pictures by Clifford Harper
The Ballad of Santo Caserio (Agraphia Press), pictures by Clifford Harper
The Song Atlas (Carcanet)
Star City (Carcanet)
The Book with Twelve Tales (Carcanet)
Fucking Poets (3 vols) (Cold Hub Press NZ)
40 Lies (Carcanet) pictures by Sarah Kirby
Fresh Air & The Story of Molecule (Carcanet)
52 Euros (Carcanet)
Pacifictions (Cold Hub Press NZ)
The Alphabet of Ugly Animals (Magpie Press)
Mad John's Walk (Five Leaves : Occasional Pamphlets) January 2017
The Little Sublime Comedy (Carcanet) to be published June 2017
17 Very Pacific Poems (Indigo Dreams) to be published August 2017
Contacts
John Gallas Poetry www.johngallaspoetry.co.uk
Carcanet www.carcanet.co.uk
Carcanet blog www.carcanetblog.blogspot.co.uk
John Gallas Facebook
Cold Hub Press (NZ) www.coldhubpress.co.nz
Five Leaves Left publishing/bookshop (Mad John's Walk) www.fiveleaves.co.uk
Agraphia / Clifford Harper www.agraphia.co.uk
YouTube (Paterau Sonnent / The Blobfish Sings Under the Sea)
STAND Magazine www.standmagazine.org