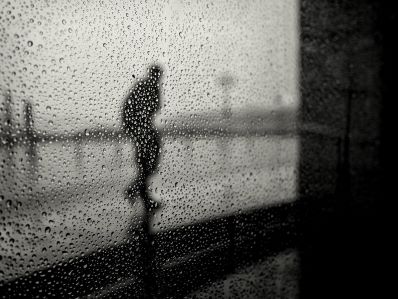 'the greatest New Zealand poet no one has ever heard of' (Spinoff)
Order this book now from
or buy from Any Good Bookshop
poem for October 2017
extract from 'The Little Sublime Comedy'
Song 96 : the glorious journey upon the Golden Kiwi described
I bent softly to this loveliest of creatures
and he hopped upon my trembling palms.
His eye that I could see black-beady bright.
His rudimentary wings afluffle in his sides of orpiment.
How shall we go, I asked in a vanilla breath
that I did not usually have, when you cannot fly ?
I may not be able to fly, he smiled,
but by God I can run.
At this, the Golden Kiwi began the one-two one-two
of his little cinnamon legs, which increased in frequency,
creating, after a minute or two, a kind of latent whirr,
his six copper claws skimming, like magic razors,
my stratum corneum, with barely a whispered wind,
and turning, after some minutes more,
his raw-umber arse towards my burning wrists.
Follow me, he whistled.
Fare close in my slipstream, he honked
above the noise of his revving leggies.
We shall sprint at the speed of light.
I had enough Physics to know that certain death
would follow my Lorenz-FitzGerald Contraction
and the approach of infinite mass.
I was inclined to fat besides.
With a farted flame and an apparent engagement of gear,
the Golden Kiwi shot sideways into the lemon sky,
and I, joining the expanding universe, was sucked away behind.
Way-hay ! I cried amidst such protected acceleration
that my head launched flames like the sun.
We rose too fast to know. Butterflies filled my self.
And amidst the ambering air, his little legs
blurred in a goldensyrupy splendour before me.
now read on ...
*
What's Afoot ? Top Ten
1. 'The Little Sublime Comedy' now out from Carcanet. See schedule and catalogue, and order from www.carcanet.co.uk
2. Won the Earlyworks Poetry Competition : prize money spent on ferns for a revived front garden. Thank you Earlyworks
3. 2nd Prize in the Mclellan Arran Festival Poetry competition.
4. Look out for Interview and poems Back Home (NZ) @ SPINOFF (www.thespinoff.co.nz) courtesy of Bill Manhire : quote at the top of this page
5. Won the Indigo Dreams pamphlet competition with '17 Very Pacific Poems' : to be published by them in December
6. Thanks to Five Leaves Bookshop, Nottingham, for publishing 'Mad John's Walk' which is available there, or by post. ph 0115 8373097 / email bookshop@fiveleaves.co.uk / www.fiveleavesbookshop.co.uk or from me (john.gallas@btinternet.com)
7. Go to STAND magazine's website (www.standmagazine,org) for 4 love poems, and, forthcoming, translations of Joachim de Bellay.
8. Both 'Pacifictions' and 'Fucking Poets' have sold out. Thank you, Cold Hub Press NZ.
9. The work-in-progress collection of Donne-ish Love Poems has reached No.63.
10. Go to YouTube for 'The Blobfish Sings Under the Sea'. 'Down Tallapike', 'Funeral at Salem'.
Complete Book List
Practical Anarchy (Carcanet)
Flying Carpets Over Filbert Street (Carcanet)
Grrrrr (Carcanet)
Resistance is Futile (Carcanet)
The Ballad of Robin Hood and the Deer (Agraphia Press), pictures by Clifford Harper
The Ballad of Santo Caserio (Agraphia Press), pictures by Clifford Harper
The Song Atlas (Carcanet)
Star City (Carcanet)
The Book with Twelve Tales (Carcanet)
Fucking Poets (3 vols) (Cold Hub Press NZ)
40 Lies (Carcanet) pictures by Sarah Kirby
Fresh Air & The Story of Molecule (Carcanet)
52 Euros (Carcanet)
Pacifictions (Cold Hub Press NZ)
The Alphabet of Ugly Animals (Magpie Press)
Mad John's Walk (Five Leaves : Occasional Pamphlets) January 2017
The Little Sublime Comedy (Carcanet) out this month
17 Very Pacific Poems (Indigo Dreams) to be published December 2017
Contacts
John Gallas Poetry www.johngallaspoetry.co.uk
Carcanet www.carcanet.co.uk
Carcanet blog www.carcanetblog.blogspot.co.uk
John Gallas Facebook
Cold Hub Press (NZ) www.coldhubpress.co.nz
Five Leaves Left publishing/bookshop (Mad John's Walk) www.fiveleaves.co.uk
Agraphia / Clifford Harper www.agraphia.co.uk
YouTube (Paterau Sonnent / The Blobfish Sings Under the Sea)
STAND Magazine www.standmagazine.org