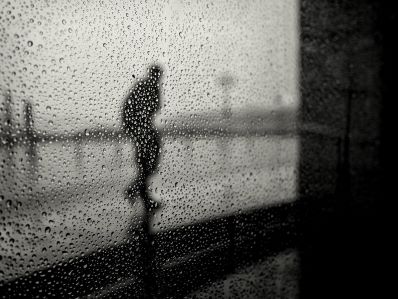 'the greatest New Zealand poet no one has ever heard of' (Spinoff)
poem for December 2017
Joachim du Bellay (1522-1560)
(from French)
I watch the Shewolf …
I watch the Shewolf : under a beetling rock
she gives sweet suck to twins. I watch them play
their tender courtesies, while she, her neck
soft-stretching here, then there, licks each with care.
I watch her leave : and roam and run abroad,
and hunt the fields beyond with sudden lust,
blooding tooth and claw in cruel wise
among the scattered flocks, to slake her greed.
I watch a hundred Hunters : drumming down
from Lombardy's green hills that edge the plain.
I watch a hundred billpikes spit her sides.
I watch her : laid out long upon the ground,
grasping at the air with blood-snagged sobs :
and hung up in a treetrunk, torn and still.
*
What's Afoot ? Top Ten
1. 'The Little Sublime Comedy' now out from Carcanet. See schedule and catalogue, and order from www.carcanet.co.uk
2. Won the Earlyworks Poetry Competition : prize money spent on ferns for a revived front garden. Thank you Earlyworks
3. Small poem, 'Last Day at Cy's' in the latest PN Review, an edition in memory of John Ashberry.
4. Look out for Interview and poems Back Home (NZ) @ SPINOFF (www.thespinoff.co.nz) courtesy of Bill Manhire : quote at the top of this page
5. Won the Indigo Dreams pamphlet competition with '17 Very Pacific Poems' : to be published by them this month (www.indigodreams.co.uk)
6. Thanks to Five Leaves Bookshop, Nottingham, for publishing 'Mad John's Walk' which is available there, or by post. ph 0115 8373097 / email bookshop@fiveleaves.co.uk / www.fiveleavesbookshop.co.uk or from me (john.gallas@btinternet.com)
7. Go to STAND magazine's website (www.standmagazine,org) for 4 love poems, and, forthcoming, more translations of Joachim de Bellay.
8. Both 'Pacifictions' and 'Fucking Poets' have sold out. Thank you, Cold Hub Press NZ.
9. PN Review for the 'Smaller Variety of Wales' poems.
10. Go to YouTube for 'The Blobfish Sings Under the Sea'. 'Down Tallapike', 'Funeral at Salem'.
Complete Book List
Practical Anarchy (Carcanet)
Flying Carpets Over Filbert Street (Carcanet)
Grrrrr (Carcanet)
Resistance is Futile (Carcanet)
The Ballad of Robin Hood and the Deer (Agraphia Press), pictures by Clifford Harper
The Ballad of Santo Caserio (Agraphia Press), pictures by Clifford Harper
The Song Atlas (Carcanet)
Star City (Carcanet)
The Book with Twelve Tales (Carcanet)
Fucking Poets (3 vols) (Cold Hub Press NZ)
40 Lies (Carcanet) pictures by Sarah Kirby
Fresh Air & The Story of Molecule (Carcanet)
52 Euros (Carcanet)
Pacifictions (Cold Hub Press NZ)
The Alphabet of Ugly Animals (Magpie Press)
Mad John's Walk (Five Leaves : Occasional Pamphlets) January 2017
The Little Sublime Comedy (Carcanet) out this month
17 Very Pacific Poems (Indigo Dreams) to be published December 2017
Contacts
John Gallas Poetry www.johngallaspoetry.co.uk
Carcanet www.carcanet.co.uk
Carcanet blog www.carcanetblog.blogspot.co.uk
John Gallas Facebook
Cold Hub Press (NZ) www.coldhubpress.co.nz
Five Leaves Left publishing/bookshop (Mad John's Walk) www.fiveleaves.co.uk
Agraphia / Clifford Harper www.agraphia.co.uk
YouTube (Paterau Sonnent / The Blobfish Sings Under the Sea)
STAND Magazine www.standmagazine.org
Indigo Dreams publishing www.indigodreams.co.uk