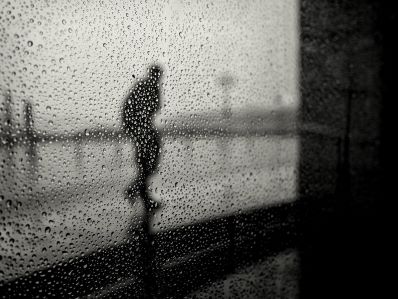 'the greatest New Zealand poet no one has ever heard of' (Spinoff)
poem for February 2018
Song of the Californian Condor
from 'The Alphabet of Ugly Animals' (Magpie Press)
I'm hangin' round this Rocky Canyon, man.
I got my beady eye a-set on YOU.
Cos I'm the Boss, an' you're my Barbecue,
An' I'm comin' down to git you if I can.
I got these big, black wings like Judgement Day.
Some Folks say I et the Moon. Well, shucks,
They might be right. I betcha fifty bucks
You're gonna pee your pants, an' run away.
Whoom ! I'm hittin' sixty, man, I'm smokin',
So shift your ass or say your Prayers, my son.
I like my steak a liddle underdone,
So fryin' time is - Aw, I'm only jokin' :
cos sometarms I git mad an' lonely : then
I re-call what my daddy used to say :
that we were Many once, an' flew away,
An' burned our Feathers in the Fires of Men.
*
What's Afoot ? Top Ten
1. '17 Very Pacific Poems' published by Indigo Dreams is now availab1e (see Contacts at bottom of this page)
2. 'The Little Sublime Comedy' now out from Carcanet. See schedule and catalogue, and order from www.carcanet.co.uk
3. To complete the Year of 3 Books, 'Mad John's Walk' still available from Five Leaves (see Contacts beneath)
4. Won the National Association of Writers Group competition with 'At That Leicester Cafe'.
5. Won the Earlyworks Poetry Competition.
6. Small poem, 'Last Day at Cy's' in the latest PN Review, an edition in memory of John Ashberry.
7. Look out for Interview and poems Back Home (NZ) @ SPINOFF (www.thespinoff.co.nz) courtesy of Bill Manhire.
8. Go to STAND magazine's website (www.standmagazine.org) for 4 love poems, and, forthcoming, more translations of Joachim de Bellay.
9. Both 'Pacifictions' and 'Fucking Poets' have sold out. Thank you, Cold Hub Press NZ.
10. Go to YouTube for 'The Blobfish Sings Under the Sea'. 'Down Tallapike', 'Funeral at Salem'.
Complete Book List
Practical Anarchy (Carcanet)
Flying Carpets Over Filbert Street (Carcanet)
Grrrrr (Carcanet)
Resistance is Futile (Carcanet)
The Ballad of Robin Hood and the Deer (Agraphia Press), pictures by Clifford Harper
The Ballad of Santo Caserio (Agraphia Press), pictures by Clifford Harper
The Song Atlas (Carcanet)
Star City (Carcanet)
The Book with Twelve Tales (Carcanet)
Fucking Poets (3 vols) (Cold Hub Press NZ)
40 Lies (Carcanet) pictures by Sarah Kirby
Fresh Air & The Story of Molecule (Carcanet)
52 Euros (Carcanet)
Pacifictions (Cold Hub Press NZ)
The Alphabet of Ugly Animals (Magpie Press)
Mad John's Walk (Five Leaves : Occasional Pamphlets) January 2017
The Little Sublime Comedy (Carcanet) now out
17 Very Pacific Poems (Indigo Dreams) now out
Contacts
John Gallas Poetry www.johngallaspoetry.co.uk
Carcanet www.carcanet.co.uk
Carcanet blog www.carcanetblog.blogspot.co.uk
John Gallas Facebook
Cold Hub Press (NZ) www.coldhubpress.co.nz
Five Leaves publishing/bookshop (Mad John's Walk) www.fiveleaves.co.uk
Agraphia / Clifford Harper www.agraphia.co.uk
YouTube (Paterau Sonnent / The Blobfish Sings Under the Sea)
STAND Magazine www.standmagazine.org
Indigo Dreams publishing www.indigodreams.co.uk